The MAME emulator is operated via the keyboard and a graphic menu. However, the system that it emulates also make more or less extensive use of the keyboard, so we should expect conflicts.
Hence, MAME defines two operation modes and two layout modes of the keyboard:
Operation modes

Full keyboard mode
Partial keyboard mode

Layout modes
You can change the key for switching between the modes if your keyboard does not have a Scroll-Lock key.
Original TI keyboard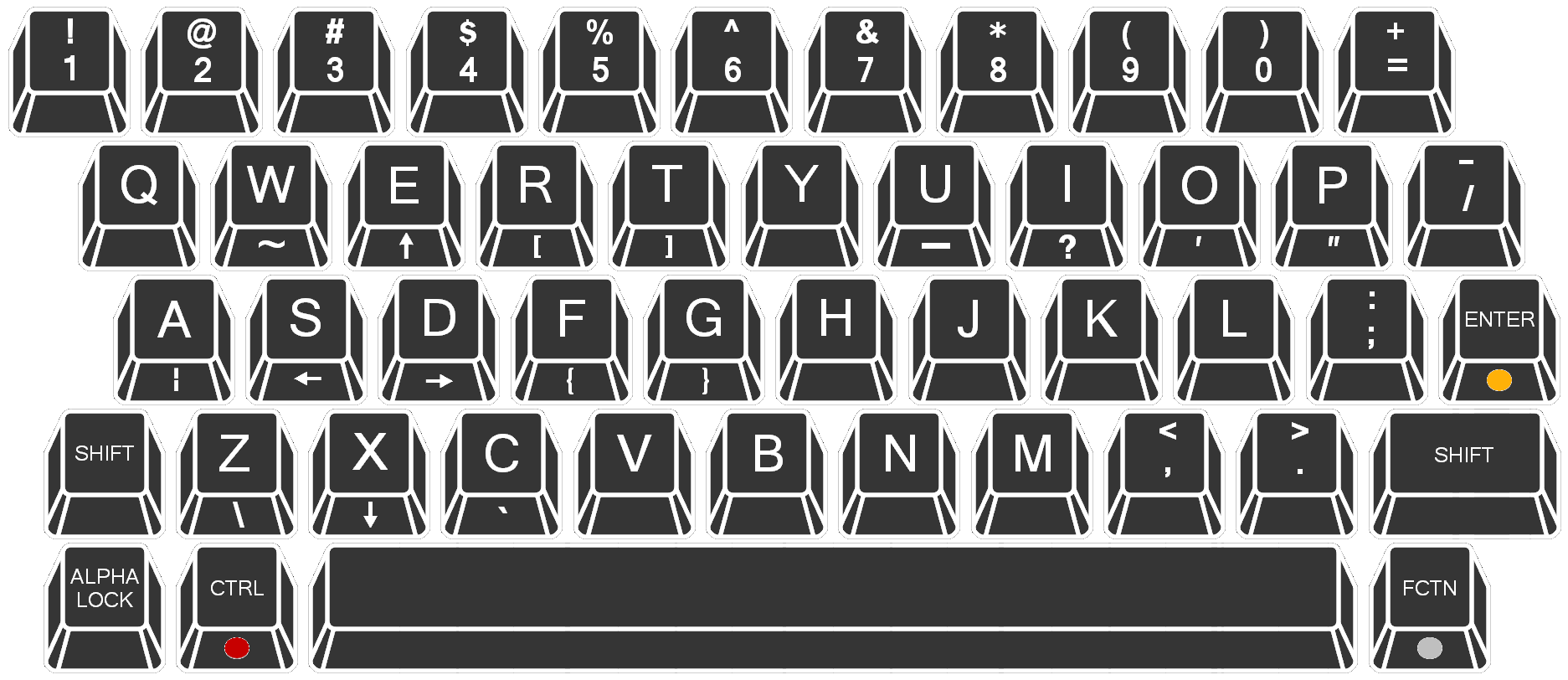 The characters on the front side of the keycaps are reached by pressing FCTN and the respective key. The keys from 1 to = in the top row have a common FCTN assignment that is used in most environments, like DEL for FCTN 1 or QUIT for FCTN =.
The CTRL key is another modifier for the keys, but these CTRL combinations are rarely used. Some programs (like TI Writer) also define CTRL combinations for the top row. The ENTER key is not a modifier key, although it is marked with a yellow dot.